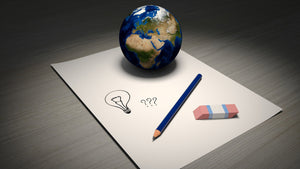 Self-education has the POWER to Expands Your Perspective of the IMPOSSIBLE!
Updated 09/2020
Here at AI BANKROLL, we love the impossible — seeing the edge of what we think we are capable of and then pushing beyond it!
One of the best things you can do to your life is self-education! When you commit to learn and grow you push your limits, trying new things, and learning more about what you're capable of, you're expanding your perspective of the impossible, living a fuller life, and opening yourself up to more and more possibilities down the road.
The beginning is always the hardest and it is what it is for a reason. If things are easy then everyone will do it. A lot of people give up in the early stage of learning new things, they either lack self-confidence or lack of proper guidance.
"It is not the answer that enlightens, but the question." – Eugene Ionesco
We are a team of expert and we can guide you to become a consistent winner. Let go of all your self-doubts and take a leap of faith. The chance you have been waiting for all these years is here. We highly encourage you to at least take time to
ASK QUESTIONS
and see how our honest answers can Expands Your Perspective of the IMPOSSIBLE!
Truthfully,
AI Bankroll Team
---