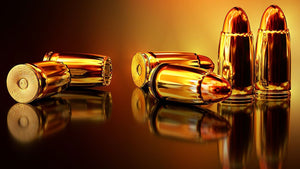 Casino's House Edge is Designed to Kill Your Bankroll!
One of the popular concepts you must be aware of the "Casino's House Edge" because it's simply designed to Kill You by Killing Your Bankroll.

So "How much the casino expects to earn from a game over time?" The casino only capitalize around 5% of all wagers make. It sounds very low percentage and It might sound like you are going to keep at least 95% of your money, not exactly! Most people lose on an average and you know that's a truth!
The Low House Edge doesn't mean that the Casino will let You Win! ...and the reason is... now Casino all over the World has adopted High-Tech Machines and Artificial Intelligence to maintain "House Edge". Always Remember "Who's House You are in?"
Every visit of yours to Casino's House Edge is inevitable! But you can certainly "Avoid Losing Streak" by using our Strategy which is based on Casinos approach of High-Tech Technology! We have tested Hundreds of Shoes and thousands of Hands! When we say "Sky is the Limit", we know EXACTLY what we are talking about!
You may Change Your Financial Situation HERE!
Truthfully
AI Bankroll
---