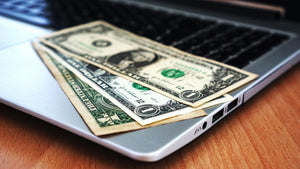 BEWARE OF LITTLE EXPENSES. A Small Leak will Sink a Great Ship!
Updated 09/2020
When we talk about expenses and making a budget, we often focus on big-ticket expenses: housing and utilities, food, transportation, etc. what we don't care about the everyday little expenses — we thing small expenses are no BIG Deal. But if you do your math for the small expenses, you will find out that every month there is huge money is spent on small purchases that may not be necessary!
Everyone's life is different so does the lifestyle. There is no "one-size-fits-all" approach to control your expenses. What is important to you may not be important to someone else and vice-versa.
HOW TO CONTROL UNNECESSARY EXPENSES?
STEP 1: Calculate your monthly fixed income and fixed expenses. So, you know that where do you stand financially.
STEP 2: Make a list of all your expenses regardless of the dollar amount. This way at least you will know where your hard-earned money is going.
STEP 3: Decide what expenses are necessary and unnecessary by asking yourself one simple question "can I live without it or not?". If the answer is Yes then it's necessary and if the answer is no then it's unnecessary!
This 3 steps formula may sound easy to you but once applied correctly, you will surprise yourself!
BEWARE OF LITTLE EXPENSES. A Small Leak will Sink a Great Ship! ~ Benjamin Franklin

Let us make you a consistent winner and make extra cash on the side so you can use it when you need it. Contact us won't hurt you but not contacting us will!
Truthfully,
AI Bankroll Team
---